May 12 2010 10:50AM GMT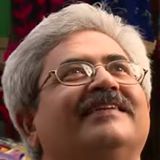 Profile: Jaideep Khanduja
Project performance is the resultant of performance of each and every component of the project. Components of the project means – various team members. These team members are assigned various tasks and sub tasks of the project. The result of these assignments collectively draws out the overall project performance at any moment.
If any of the project tasks is not finished as per plan, the delay will effect the finishing of forthcoming tasks. Project manager has to be a good analyzer, critic and observer to identify the performers delaying the project from its plan. Once identified, the analysis can give the reasons of the delays.
If these reasons are timely identified and addressed to, the delay can be shortened and the performance of the project can be streamlined.
An eagle's eye is required to identify the performance bottlenecks proactively to act upon to achieve the tasks as per plan.