Apr 28 2010 12:19PM GMT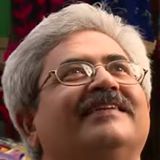 Profile: Jaideep Khanduja
Measurement is important to manage. We manage money in our bank by keeping a track of the credits and debits. The performance and versatility of project management goes in the same manner. There are plans, estimations, targets, budgets, resource crunch and so on in any project.
The ability to achieve the best results crossing all these hurdles is what makes a project manager and project teams successful. One of the most important purposes of measurement is to improve. Improvement is important in all aspects and in all directions. If customer requirements, software development, management goals and customer expectations all gel well and take care of each other, it will result into a win-win situation for all.
Measurement is also termed as Metrics. Project Measurement that way is known as Project Metrics. IT Metrics is the term used to measuring various processes and activities of IT.
Metrics methodology is quite important. Metrics helps in tracking project. It also helps in keeping all informed about the project current state along with increasing the productivity of the different teams working on the project.