Dec 20 2010 10:46AM GMT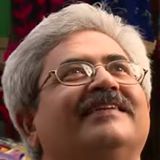 Profile: Jaideep Khanduja
When a project plan is formulated in any organization, the purpose of exercise is much deeper than just defining a project plan on a piece of paper. A project plan can be further used to produce key performance indicators (KPIs) which in turn point towards the achievement of each goal defined in detailed plan. These KPIs can be taken up with two approaches – one can be top down approach where organizational KPIs are broken down further into each team's KPIs which ultimately further get split up into each individual's name.
Another approach can be bottoms up where it will be reverse of above. Each individual's targets or goals become team's goals. Each team's goals further get compiled to form organizational goals. Similarly individual goals can be linked to individual's KPIs. Team's goals can be linked to team's KPI. And organizational goals can be directly linked to organizational key performance indicators.
These key performance indicators are purely objective in nature which have to be measurable with the help of some pointers that define factors like success or failure against each one of them.
Each individual in an organization contributes towards its culture. Sometimes interests create conflicts among different members of a team in an organization.