May 21 2010 10:45AM GMT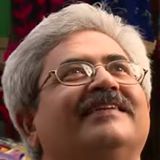 Profile: Jaideep Khanduja
Project comprises of many functions. Each function's identification, staging and monitoring is prime during all stages of the project. Function's progress indicates the progress of overall project. A broken function means an immediate attention. Attention will be possible only if the function is being closely watched or monitored. Else the breakage will go unnoticed and may attract attention at a later stage when something disastrous happens due to this earlier breakage gone unnoticed.
Sometimes a small breakage may evoke and evolve a sleeping volcano to create a major problem.
Function going smooth also indicates no bottlenecks in the project. A broken function means a risk identified that needs to be mitigated.
A smooth closure or finish of a function acts as a catalyst for the next function in the row. A broken function accumulates negative impact for the whole project.
Some broken functions may have chain reaction of generating more broken functions.