Apr 29 2010 11:46AM GMT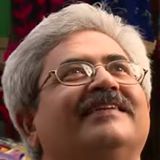 Profile: Jaideep Khanduja
No project can be started without estimations. The estimations are to be done about the resources, manpower, team compositions, budgets, releases, development and so on. Estimating software is not an easy task. Production estimations are simpler as compared to service delivery estimations.
More machinery involvement eases your estimations. On the other hand the more human involvement increases your estimation pains. There are more chances of your estimations going haywired when you are totally dependant on man than a machine for delivery to a customer. Machine breakdown can be handled in a more technical and professional manner. But to manage people you need extra skills to manage all kinds of turbulence.
Software project estimation can not be done just once in the beginning and then every thing moves accordingly. It has to be monitored, assessed and re-estimations need to be done from time to time.
Estimation is an art and skill which gets polished with experience and time.