May 13 2010 12:29PM GMT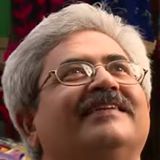 Profile: Jaideep Khanduja
If the Project Manager doesn't know the direction of the wind, he can't be a good sailor. To drive a project a project manager need to set certain milestones. To make these milestones achievable on a regular basis (weekly, daily, hourly) he needs to break these milestones into tasks and sub tasks. These tasks are assigned to appropriate team members with the mutual consent on deadlines to finish the task.
The deadlines are closely self monitored by the task achievers (programmers, developers, testers,…) to maintain the rhythm and momentum.
At any moment if a task is getting delayed to finish, an alarm is required to be raised so that all members get alert and focused to find out the delaying factors. These factors are then analyzed and overcome with the team effort.
The direction of the wind keeps changing. So should be the priorities and planning of the project manager.