Apr 23 2010 9:30AM GMT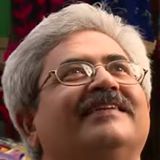 Profile: Jaideep Khanduja
A study shows that incomplete, improper or imperfect requirements collection during business and requirement study leads to 70% defects in the final product. The shortfalls in the software product delivered to customer affect its business process not only initially but for long. As long as, till the shortfalls are identified and fixed.

Each shortfall accounts for a risk. Each risk calls for mitigation.
Usually customers either are not able to identify the shortfalls completely during the implementation phase; or the incomplete identification does not lead to the proper fixing plan. Some fixes may require a major overhaul of the product. Gradually, customer compromises with the shortcomings of the software and starts using it as it is. Sometimes such a compromise may even lead to a change in the business scenario/ process in practice, which no customer would like to.
Incomplete requirements have a long lasting impact on the product to be developed and leads to a big scope of loopholes in the product segment as and when it gets developed. The entire teams get into wrong loop without even realizing the wrong direction being taken by them. The quality team, for instance, may have done a wonderful job in testing the product by reporting complete range of bugs. But tragedy is that the testing is based on wrong base of requirements thereby putting a big question mark on the report submitted.
At a later stage when awakening happens regarding the requirements, it might be too late to revert back or a big chunk of the product may require complete overhauling. Sometimes it may require even scrapping of what has been developed and the entire team may have to build entirely a new product to cater to the later understood business needs. This will lead to complete product lifecycle stages of development, testing etc.