May 20 2010 10:45AM GMT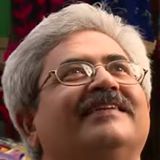 Profile: Jaideep Khanduja
Data collected for any purpose is useless in three cases – one, if it is not collected in standardized form, two, if it is being collected just for the sake of collection thereby not doing any analysis and three, if no thought process is gone on analyzed data to improve the situation.
In all the three conditions, the purpose is not being catered to. But let us understand that different organizations in terms of data collection fall in different categories as mentioned above.
The organization falling in first category are just collecting data blindly without any serious thoughts gone into the process. The second category organizations are a little better than the first condition because the data being collected is in organized or structured form but no analysis is being conducted on that data. But in case the organization wakes up and plans to do some analysis – atleast they will have the base data in proper shape.
The third category organizations go upto analysis part but do not draw out sensible conclusions to improve the situation.
But sooner or later all organizations need to fall in the fourth category – that comprises of:
1. Collection of data in proper form
2. Analysis
3. Improvements