Sep 21 2014 12:39AM GMT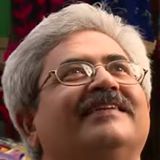 Profile: Jaideep Khanduja
Tags:
Customer and business engagement in agile project is as critical and important as the involvement of project teams. Someone from the business side has to ensure high devotion in terms of time and process knowledge so as to ensure the path adopted by development team is right and best. So the product manager and business manager go hand in hand to build the best of product in question. There are certain motivational factors that help in driving a project, so it true for an agile project:
Willingness: There has to be a high amount of willingness across the board for this transformation.

Empowerment: Agile talks of less monitoring and high empowerment. Decisions demand quick resolution here.

Responsibility: When each team, and in fact each team members is responsible for driving the vehicle with same thrust, an authority anyways come bundled with the responsibility. And thus emerges the accountability.

Availability: Since there are small iterations with each iterations accounted for some amount of achievement, availability of each of the stakeholders is very important.