Dec 27 2010 10:10AM GMT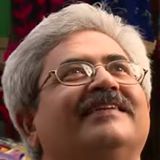 Profile: Jaideep Khanduja
Organizations initiate improvement processes for many purposes. Improvement process initiatives are like investment. Investments initiatives have various goals – short term goals, mid term goals, and long term goals. Same holds truth for improvement process initiatives too.
Organizations taking improvement initiatives are not always better than organizations that do not take any initiatives at all. Reason for this can be understood with two terms which are totally opposite to each other – acceleration and deceleration.
An organization taking an initiative but resulting in a failure achieves nothing similar to another organization that did not take any initiative. Sometimes initiatives taken are not bad but agents driving those initiatives may fail to focus on right targets of initiatives.
Change agents may be internal or external. A complete synchronization among all change agents is very important to get best results out of change initiatives. But overall whatever is the position of a change agent may be, it has to be effectively meaningful and purposeful for product users.