May 6 2012 8:11AM GMT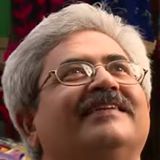 Profile: Jaideep Khanduja
There are many tools available in the global, local and glocal markets that boast about helping you in management of your projects. Some of them might be really good. But the point of fact is that not all good things in life fit in well to everyone. Depending on the culture in your organization, kind of people you have employed who are directly responsible for projects, and above all your intentions of staying wherever you are in competition and revenues aspects or climb up the ladder fast to reach to one of the top few positions and then sustain to stay there for long.
PRINCE2 is one of the legendary tool to manage projects in a well structured manner so as to optimize the project progress throughout it various phases and increase the chances of its success. It was launched in market in the year 1996. It was in line with and an advanced version of an older tool that was known as PROMPT. Gradually it emerged as a strong tool in terms of a strong and well defined project management framework and helps organizations in adopting world class methodologies to manage the project.
Basically PRINCE2 teaches you to synchronize the two major aspects of any project – people and tasks. It provides you with a wire frame to structure your project in a well defined manner thereby aligning all micro level tasks that are part of the project with the various members of the team who are managing the project. PRINCE2 provides you with a wider spectrum to help you in deciding on the design of the project and the manner it must be supervised to ensure its success. There are timely alerts in real time of running of project to get raised in case there is any deviation in the project progress as per its plan. It not only raises an alarm but also finds out best possible ways for you to get back on the track.