May 19 2010 10:48AM GMT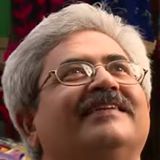 Profile: Jaideep Khanduja
After the completion of a software project, the project closure report or project sign off starts a new experience. The users start practical usage of the product in live scenario. The management starts expecting the useful information in form of reports and screens to manage the business more efficiently. Above all everyone expects more comfort and more confidence.
Though in the initial few months both the users and management may not get completely what they expect. The users comfort will increase gradually as they become more and more conversant with the product in isolation.
This will be a learning stage for them too which will teach them some real lessons that were not covered in training sessions. The problems they encounter might not be technical issues, it might be related to wrong usage of the product. All this gradually evolves and results into a more knowledgeable user.
Management on the other will depend on two factors – the feedback from their key users, and their own experience with the product.

Over a period of time, after these initial struggles, the management, users, and product have to synchronize to get the useful results.