Mar 18 2011 9:46AM GMT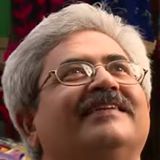 Profile: Jaideep Khanduja
Most of the project managers would agree that it is not practically possible to adhere to written procedures and processes by hundred percent under all circumstances. Even if based on situational analysis and past projects experience, those procedures are updated on a regular basis, every new project brings out a new situation not met with so far in previous ones. For that reason most of the project managers agree to the point that it is important to be proactive and innovative during any project lifecycle.
Though life doesn't stop even if a project manager strictly follows written procedures without any deviation provided those procedures are so well written and are matured enough to manage the complete project lifecycle. A project manager working in this pattern does nothing bad and it does not call for his project failure. Rather it is always better to follow well defined procedures in disciplined manner rather than defining them and not following them thereby making a mockery of them.
But it is well proven and experienced that project managers who have these two assets named proactive approach and innovation, and in case they fully utilize these assets, it is always giving them an extra edge regarding project progress and success. It is interesting to note that in a survey done among project managers, percentage was enormously high who agreed that being innovative is very important for winning over customer during a project. But the percentage fell drastically when it was asked how many of them actually deviate from their well defined procedures to explore an innovative approach thereby winning over a situation when it has come to a halt.