Dec 27 2010 10:13AM GMT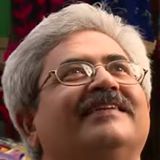 Profile: Jaideep Khanduja
Change management takes care of any change in the organization that may or may not be directly connected to project. Change management and improvement initiatives may overlap most of the times. Reason could be the goals being taken to be achieved in any improvement process that seek some change in the organization.
Benchmarking, training, formal discussion forums, brainstorming sessions, workshops are some of the result oriented steps taken in an organization for the purpose of alignment or different brains present in the organization. Some of these platforms are best to address some common concerns.
Some of these platforms should also invite suggestions, complaints nad feedback. If these are not taken in negative sense and after well understood, these can be treated as most effective change agents.
There is nothing called shortcut for success. Change agents or improvement initiatives can not change the world drastically or produce significant results in a short span of time. Many a times improvement initiatives fail in organizations for such reasons.