Dec 31 2015 9:47PM GMT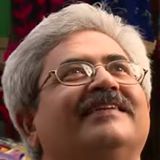 Profile: Jaideep Khanduja
Tags:
Project Management Means No Failures.
Project Management means no failures. Management is meant to clear all obstacles. Projects encounter obstacles. Project Manager needs to anticipate risks well in advance. Mitigation of risks is important. The important aspect is to learn from failures. Usually, we forget to do that. We wind up failures as fast as possible. After a failure is justified it is forgotten. Focus stays more on the whitewash of a failure. The important aspect of learning from it forgotten.
A Whitehall official report declares something similar. It says the government decision-makers don't intend to learn from past failures. Here they are talking about IT projects. As a result, the same mistakes are repeated. This report has been released by Public Accounts Committee (PAC). There have been many mistakes made. But as far as learning is concerned, it is missing. This has resulted in repetition of the same mistakes.
5 major reasons of failure in project management are as below:
Documentation: Project progress needs to be documented. Failures need to be analyzed. The analysis must find out the reasons of failure. You must ensure to document it as a part of FAQs (Frequently Asked Questions).
Learning: Learning from mistakes is important. If you don't learn from your mistakes, you are prone to repeat these mistakes. This can lead to a failure.
Time: The General Practice Extraction Service (GPES) was not started as per plan. It got delayed by five years. This resulted into disasters. The project went beyond its budget. The delays impacted heavily on finances. It also created panic. The panic started creating pressures to declare closures. The GPES is still not equipped to provide full services. The project got delayed. The project also failed to deliver results.
Cost: The cost of GPES project overshot from GBP 14 million to GBP 40 million. The initial projected cost of GBP 14 million went haywire. This was the cost of planning to procurement stage. Meg Hillier, MP, and chairman of the PAC emphasized that there has been another failure in a Government IT project. This, in turn, resulted in a huge cost to the taxpayer.
Monitoring: The monitoring completely failed. In fact, if monitoring was effective, there would have been a control on time, cost, and resources.