Feb 11 2009 11:04AM GMT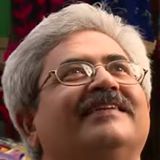 Profile: Jaideep Khanduja
A new project is always divided into small tasks and based on the resources available, the task(s) are allocated to individuals by the project manager (PM). A simple metrics is important to follow to monitor (and manger) the completion of tasks and thereby figuring out at any moment of time – the progress of the project. Completion of all tasks automatically declares the completion of the project.
Customer and management will never be interested to go into the detail of each task, PM (you) and your team may be and should be. But your one of the major task during a project is to keep customer and management updated on what is happening, regarding the progress of the project.
Your team of individual developers, programmers, coders or other technical related functions, although have accountability for the tasks assigned to them in individual for which they put in all their efforts to meet your/their completion plans as per the targets set.
So far so good, but as far as satisfaction, and feel of achievement is concerned, you need to group a set of tasks (the important ones that really give sense of achievement) into milestones. The customer and management will be interested in milestones achieved instead of tasks completed. Your team members will feel motivated, inspired and cheerful on achieving these milestones. And above all you will have time to appreciate and celebrate your team's achievements that you can not do rightfully in case of tasks.
Milestones have more visibility as compared to tasks.