Aug 26 2008 10:40AM GMT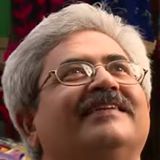 Profile: Jaideep Khanduja
Tags:
To carry on further from my earlier blogs on Project Management I (https://itknowledgeexchange.techtarget.com/quality-assurance/project-management-%e2%80%93-i/)and Project Management II (https://itknowledgeexchange.techtarget.com/quality-assurance/project-management-%e2%80%93-ii/), this is the third in series. Project Management in my opinion, is not a static Management, it is a dynamic state. It keeps on giving a new learning in every project, and seeks changes in the project management process. There are instances where the earlier project management methodology of freezing customer requirement with a document preparation, a sign off from customer, stating that the document is sufficient to cater to our requirements and the software be built based on these requirements mentioned in the document. Now the requirements may change during development, or even implementation, during any stage of project management. You can not say 'no' to those requirements asking for change in software, as you know very well that ultimately a 'good software' is the one that caters to the customer requirements and customer business than to those mentioned in the 'business study document'.
What we lacked in our methodology of project management mentioned in my earlier blog "Project Management – II" was – a clear cut ownership of the project, involvement of all concerned throughout the project life cycle. Documentation was another weak area – documentation of not only the requirements, but of system design, database design, communication (internal and external) associated with the project. And above all, the random and isolated involvement of different stakeholders, like QA will enter into the project only when the product is complete and ready for testing.
Now, of above, imagine the time spent on QA to make them understand the complete product right from scratch, that too in absence of complete documents.