Aug 22 2008 10:30AM GMT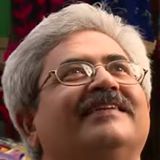 Profile: Jaideep Khanduja
As discussed in my earlier blog on project management (Project Management – I, https://itknowledgeexchange.techtarget.com/quality-assurance/project-management-%e2%80%93-i/), different organizations adopt different procedures, processes and policies for their Project Management, and then keep improvising them until they reach at the level of 'best'. Best practices in 'Project Management' are not a single set of practices that are used by various organizations – but rather I would say any 'good' practice when used to its best of effort, sincerity and energy becomes a best practice. Any best practice in Project Management asks for involvement, from all levels, starting from top management to the junior most level. Here, I would discuss some practices in software project management, which we adopted earlier, then brainstormed on those practices that where we were as compared to the best practices being adopted and followed by various other global organizations, analyzed where we need to change and how we need to change with clarity of visible benefits out of those changes adopted.
Initially it was a purely waterfall scenario – with the sequence as – Requirements and System Analysis, System Design, Testing, Implementation and then support finally. This was going well for years, without any much of issues. But later when we grew and analyzed we found that it goes well with small team sizes, small projects, fixed requirements, in scenarios where reporting of apparent success to management was sufficient.
But we found a resistance in out own system – team sizes were not small now, projects were of all sizes – small, medium and large, requirements were never definitive and we have to be open for any requirement change asked by customer during a project, and above all management is not at all interested in any offline report showing progress of the project – rather they are interested in 'progress' if it goes well without any 'reporting'. That means the management wanted to see the progress – visible and in unanimity with the customer (internal as quality, and external as the Product Owner).