Aug 3 2008 9:10AM GMT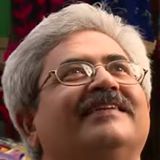 Profile: Jaideep Khanduja
Tags:
Cast:
Roberts: Project Manager
Laura: Project Manager
Julia: Project Leader
Sandy: Quality Head
Toby, Andy, and Victor: Software Testers
Linda, Lisa, Paula, Edger and Alex: Module Leaders
Storyline: Project Manager, Roberts has newly been shifted to manage various projects (running or in pipeline) as this post got vacant after the resignation of Laura. Roberts prior to this was head commercials and this is a new avenue for him, he now handles many projects at a time and is okay with it. Julia his Project Lead for the project in question is leading a project for the first time. She has been involved in project implementation earlier but as a module leader and not the project leader. Sandy is the Quality Head and is responsible for the QC of any software that goes to any customer. Toby, Andy and Victor are reporting to Sandy. Linda, Lisa, Paula, Eder and Alex are working on different modules of the project lead by Julia.
Laura was a cherished leader a year back, as she was able to grab quite a good number of overseas projects. But somehow she failed to manage the projects as each project got overscheduled due to one reason or the other. Ultimately, Laura had to admit her defeat, and she resigned from the company. But does it solve the problem? No, the company by now is in deep troubled waters and has a big question mark on its reputation for the existing and future projects. Julia and the team were already designated by Laura and were sent to the client site for implementation. Sandy and Laura were not in good terms as Laura always wanted Sandy to bypass the defects in the product and wanted him to give a go-ahead for implementation without worrying about the completion of the product (or ignoring unfixed severe bugs reported by Sandy's team).
Roberts did not disturb or made any changes in this particular project team lead by Julia. Julia and team are back from customer site without completion of the project as some issues arose which could not be handled by Julia. Few of the outcomes of the team and team leader that are back from the project (still incomplete) are:
1. Toby, Andy and Victor were not happy with the state of the software when it was taken for the implementation at customer site
2. Sandy had clearly told management in advance that there are chances of project failure
3. Linda, Lisa, Paula, Edger and Alex are not happy with their leader Julia as they feel that Julia who is also heading a module of this project is always over occupied in her module and has no time to address project or other module issues
4. Julia was not able to convince customer management about the product
5. Many business rules that were built in the product shockingly absolved as the wrong requirements understood by business study team.
6. Julia is not happy with her team members – Linda, Lisa, Paula, Edger and Alex as she feels they are not listening to her and doing whatever they want to do without consulting her
7. Julia and her team were all sailing their individual boats in different directions at customer site.
8. Julia feels she is the team lead just on papers otherwise it is being lead by someone else.
9. Roberts feels that the initial system study done at the time of Laura was not satisfactory and accurate.
10. Roberts also feels that even now when the team goes back for implementation of the same project, there will certainly be many issues.
11. Roberts is not sure about the timeline or schedule of the project, that whether this time the team lead by Julia will be able to finish the project in scheduled timeframe, but is not worried as he knows that the management will accept his failure because he is not the one who started it. He feels secured even if this project fails as he is sure that the management will not him fully responsible for this, or even if it happens he can pass on all the blame to Laura who is not with the organization now.
Ultimately how do we ensure the successful completion of this project in stipulated time is a big question (although it is not disturbing anyone as everyone has already a bundle of reasons in his pocket)?

Does someone have the answer?