Aug 18 2008 10:18AM GMT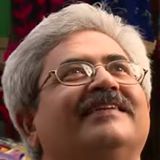 Profile: Jaideep Khanduja
This is in continuation to my earlier blog "Project Management – A Sad Story" (https://itknowledgeexchange.techtarget.com/quality-assurance/project-management-%e2%80%93-a-sad-story/). Keeping all the character names same as described there, I will update my readers on what happened to this particular project headed by Roberts. Although Roberts is new to these projects but is trying his best to get into each issue and address it appropriately keeping 'common sense' part intact while making a decision. Roberts knows and often tells others that project management is not only about the management of a project, it is about managing people working under you, it is also about customer. The story takes a couple of twists and turns and moves altogether differently.
Julia, the project leader, accepts her defeat, and resigns from the organization. Linda, Lisa, Paula, Edger and Alex are doubtful about the success or completion of this project. The issues that arose at customer site were majorly two as stated by the customer – one is that Julia is not competitive enough to understand business requirements and embed them into the software, and second is that Team has no purpose in staying at customer site till the product is complete. So they sent the team back to their country. Julia's resignation is accepted as management also feels she is one of the reasons of this failure. Sandy, the QA head, is given an additional charge as project leader of this project. Sandy has a good record or project management and has been 100% successful in all the project he handled so fat prior to becoming the QA Head. One would wonder when he was so successful in Projects, why he became QA Head. Probably he knew that this Quality of 'quality; of a product in him is one of the key factor for all his project management success. Sandy accepts this challenge but with an apprehension that before Julia stops coming to the organization, she atleast explains him the complete picture at customer site about project, requirements, and customer. Sandy has to not only take care of all customer needs to be built in the product, but also to ensure the quality aspect of it. The project is delayed by 20 odd days. Development team is working in the customer requirements. Sandy is overall now is the linking part between offshore customer and his development team (and also for his testing team).
Only apprehension Sandy has now is that if the fresh requirements brought by Julia were complete and exact or still if he has to face the similar situation again!
Let us wait and watch!
By the way – what is your opinion on this – what would happen to this project – SUCCESS or FAILURE!