Sep 30 2016 10:15PM GMT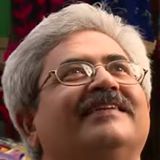 Profile: Jaideep Khanduja
Tags:
Project lifecycle and project management have a very close relation. The success of a project highly depends on its timely closure. Although projects rarely have a pre-closure. But it does happen. And it might happen repeatedly. Then here is something extraordinary in that project manager. But there is a catch in this. The project manager might be playing a big game. Projecting timelines beyond stretch in the project plan. And then squeezing the timelines comfortably. But then these flukes do not happen repeatedly. Rather then it can't happen that all other stakeholders overlook it.
Project lifecycle and project management go hand in hand. If you don't manage a project well, it could have severe impacts on the project. And when a project undergoes serious negative impacts it might lead to an early death of the project. The project may hang without any ownership in that case. Therefore project lifecycle and project management are directly proportional to each other. Also, if you manage it well, you get credits for that.And vice versa. Here are 4 posts that will help you from various angles. In fact, all four posts try to touch project lifecycle and project management in a different style. Looking at the same thing from various angles always helps.
Project Lifecycle And Project Management
Post 1:
A project manager can't afford to vanish out of the stage during any phase of a project. It does not mean that you have to be present in front of all team members all the time. That might not be possible, especially during an offshore project when your teams are scattered geographically. But there are ways of being present and making your presence felt across the teams and during all important project review meetings. Read more.
Post 2:
If systems and processes are not in place to manage each and every phase of a project, it leads to panic across the teams. The smooth sailing gets disturbed thereby causing turbulence and unnecessary hindrance. Read more.
Post 3:
Do you have an Idea Factory within your organization? It gives you an indication that the teams are alive and functioning properly. Read more.
Post 4:
Following are the top 15 pain areas of a software project. Read more.