Oct 9 2009 6:29AM GMT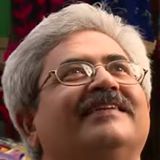 Profile: Jaideep Khanduja
Phase I: There is nothing called 'off the shelf" product. It is all 'made-to-fit' technique. You specify your requirements and that too at a broader level. For micro level leave a red-mark at areas that need to be looked into at the time of building of software. The more red-marks will mean less precise plan and deadlines. The sooner we are able to convert these red-marks (not clearly known ones) to the clearly defied requirements, the better plan we can submit.
Phase II: The requirements will go to a team of developers who will build the outline or prototype of what is required by the customer, will get is approved from them and then will build the business requirements in it. Once they are through with it, the product will go to phase III.
Phase III: The product is handed over to a team of testers. These testers are technically stronger than the team that built the product. So this team will take the total ownership of the product from the team responsible for phase II. This team will find out the bugs, remove the bugs, fine tune the bugs and will hand over the final product to the implementation team.
Phase IV: The implementation team will interact with phase III team for any shortfalls in the product. Any new requirements will go to phase II team. Post implementation support also will be with the same team.