Jun 8 2014 11:37AM GMT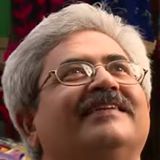 Profile: Jaideep Khanduja
Tags:
The whole game of project lies into three keywords – Goals, Strategy and Execution. Once a project manager is clear about these three puzzles of a project, the whole scenario turns rosy provided he doesn't lose his track till the end of the game. Goal setting is a good term but prior to coming to this stage it is important to understand the actual goals and its limitations. To understand it well a project manager needs to understand customer requirements as clearly as a crystal. If customer requirements are not clear, it will lead you to a wrong direction of goals setting and hence wrong strategy & execution.
That is why it is emphasized time and again to document customer requirements very clearly and in a structured manner but don't hand it over to your development team before getting the complete document cleared, vetted and approved by a top level customer representative. Once the requirements are cleared from customer end, the internal project team needs to analyze it in terms of technical review which is based on these business requirements. A comprehensive technical document with clear cut specs is formulated which again is circulated and discussed among technical stakeholders of the project for finalizing the specs and move ahead for changes related to database, structured queries, coding etc. Obviously all this is not started, which is a part of execution, unless based on clear cut goals a concrete strategy is not formed and formalized.
The strategy would carry a number of milestones with projected dates and teams responsible whereas during the execution review meetings, team would be presenting the actual achievements against the projected ones.