Aug 5 2013 10:33PM GMT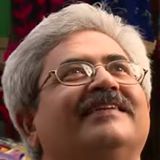 Profile: Jaideep Khanduja
A project manager manages a project in terms of managing teams, meeting deadlines and milestones, and so on. But project leadership is about something different. Where on hand project manager tends to perform what organization desires, on the hand, a project leader would not hesitate in finding out and declaring loudly what needs to be done in the betterment of organization. He will have a deep clarity of the gap what organization is desiring to get done and what needs to be done that is much better in those terms.
Project leader would clearly and crisply understand business requirements, prepare report on the gap and how to mitigate the gap, by doing different things or same things in a different manner. He would be more appropriate in chalking out technical requirements aligning with business requirements with proper amount of analysis. Another example can be considered in terms of management of database and applications. If a management report is required from various applications having data residing on different databases, one way is to extract all relevant data in a new database and then cater to the management report from this new database.
Another (and smarter) way of doing it would be joining databases and extracting desired data directly from it.