Mar 14 2011 11:28AM GMT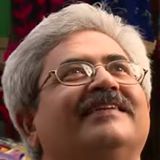 Profile: Jaideep Khanduja
There are three types of companies that exist in today's world. First is having a great work culture but less growth prospects. Second type has good growth prospects but work culture may not be too attractive. Third type has both at its best. The fourth type with no work culture and no growth prospects will find it difficult to survive and hence no point in discussing those companies mushrooming for short tenure and then vanishing out of blue all of a sudden.
Logically it doesn't make sense to say that an organization has least or no scope of growth but has a great work culture. And the same holds truth for vice versa too. That is it would be a misnomer to declare an organization as having great growth prospects but having worse work culture. Practically it may hold truth as exceptions and such companies do exist. But most of the organizations worldwide understand that if a good work culture has to be sustained for long, there has to be good growth prospects for its employees and vice versa holds equally weightage that an organization having a great scope of growth for its employees has to have a good work culture too.
The same holds truth for software projects too and the teams involved in those projects. If a good work culture is maintained during project lifecycle, chances of success of project increase. More successful projects means more growth prospects. The chain doesn't stop here. More growth will automatically enhance the work culture further. And the same loop keeps going on and on.