Mar 30 2016 11:51PM GMT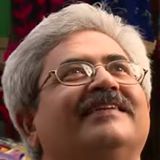 Profile: Jaideep Khanduja
Tags:
Project Governance Challenges are an integral part of a project.
There is no point in avoiding Project Governance Challenges.
Project Governance challenges are an integral part of a project. There is no point in avoiding these challenges. The best way is to master the way in handling them. There is always a scope for improvement in any kind of governance. It can always be enhanced and improved to an optimized level. Once you reach an optimized level, it does not mean it has no further scope for improvement. The day you stop seeking improvement in its governance, your project conditions may start deteriorating.
Any project involves a number of stakeholders. For that sake, you need to have a better governance so as to manage a project. Any governance is useless unless it is accountable, objectively controlled, responsive, and transparent. For better governance you need to collaborate. There has to be a continuous information exchange among various stakeholders for which communication plays a major role. A structured and well-defined integration also is important.
The key project drivers are –
• a good business environment,
• funds as and when required,
• policies and procedures well in place,
• plenty of interaction,
• no dearth of technical knowledge required to run the project,
• no scope for politics in work.
Any project has to be assessed at every stage. There should be no risks that can't be mitigated. There has to be a proper control on the whole mechanism. A project has to derive a profit to the organization (in any form – tangible or intangible, or both). If the resources, fund and people are not utilized optimally in a project, it leads to trouble and loss. The project governance body has to have a regular review mechanism to control the situation on all fronts. The review mechanism has to be structured to cover all aspects of a project.
Overall project governance challenges are not difficult to manage and overcome if the governance is in right hands doing their job perfectly.