Oct 22 2017 10:04PM GMT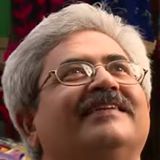 Profile: Jaideep Khanduja
Tags:
Every project is important for an organization. No organization would wish for a project to fail. But still, project failure happens. That too despite all good efforts by respective stakeholders. Then why do projects fail? And why do we have all kind of genuine reasons behind those failures? For a number of years, there is a big hue and cry that 80% of projects delay or fail because of change in specifications or business requirements. If that is true, why are we not able to get a concrete mitigation to this most threatening risk to a project? Probably, an Agile approach is a solution to it. But that is true to what extent? At least, I am not sure if this is a 100% foolproof safe bet to avoid failure of a project. Not all projects are a top priority in an organization. But its important doesn't go off.
In fact, every project has something or the other at stake. Otherwise why a project would start. And as I say, no project starts with an intention to fail. Logically, a project failure could cost an organization a customer. It can go worse to that extent. Losing money on a project is not as crucial as the reputation of the organization. Money you can create in another project but reutation building take more than that. Reputation loss, in fact, leads to multifold losses. Different studies show that getting a new customer is five times costlier than retaining an existing one. That is a proven fact. Khalid Saleh, author of Conversion Optimisation, The Art & Science of Converting Prospects to Customers, says that around 45% organizations spend more efforts on acquiring a customer than retaining an existing one. Interestingly, the other 55% who focus more on retaining progress fast.
Project Failure Should Be A Big NO At Any Cost
What it means is that putting more efforts to avoid a project failure returns in a better way than otherwise. Engaging customer and quality team throughout reduces the risk to a larger extent.