Jun 29 2015 12:00PM GMT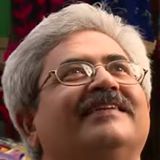 Profile: Jaideep Khanduja
Tags:
TERI (The Energy and Resources Institute) is a not-for-profit institute in India engaged in research on energy, sustainable development and environment. TERI's main focus is on finding out innovative ways of efficient and sustainable usage of natural resources. It is an independent institute that took birth in 1974 and since then it has consistently proved itself as an institute of excellence as it has performed a good amount of path-breaking research. TERI is a well respected and recognized institute on the world arena. It is followed by a large number of policy makers, corporate and political leaders.
ICCG is International Center for Climate Governance. The international institute controls all action points being taken on global front in terms of climate change, related policies and economics. ICCG was formed in 2009 as a result of joint efforts from FEEM (Fondazion Eni Enrico Mattei) and Fondazione Giorgio Cini. The main focus of ICCG lies in research on governance and design of climate policy. A large number of international researchers engaged in environment are associated with ICCG.
Recently TERI has been adjudged as top-ranked among developing country think tanks in ICCG Climate Think Tank positions. This is under the category "Absolute Rankings". Different think tanks of varying sizes are compared and the rankings are arrived at on certain parameters like the number of researchers actively working for the cause in an institution. These parameters are used to measure the effective yield of the think tank's efficiency. In Absolute Ranking method, the measurement is done for the best think tank in terms of absolute value irrespective of their size and efficiency. TERI has been adjudged as 12th in the global ranking amongst Climate Change Think Tanks.
A couple of points to pick for Project Management Organizations are:
It is good to have think tanks in your human bank of the organization so as to keep finding out innovative ways of excellence in multiple ways.
Project Manager and PMO have to take up this role among the multiple roles they carry.