Aug 31 2011 1:10PM GMT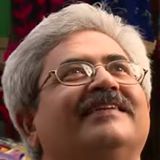 Profile: Jaideep Khanduja
All projects in which management is the sole player in deciding about project estimations have higher chances of failing as compared to projects in which all members engaged with project in any manner have been involved in determining project estimations. When it is management that does project estimations, it is not project estimations, it is rather something like setting targets without having a clarity of what is to be achieved, what is the scope, what are resources and so on.
Management is just like an overseeing agency that has no role in project development, project execution, and project implementation at micro level. Project estimations cannot be so haphazard that variation between project estimations and actual project cost comes out to be substantial huge. Nobody will accept that situation – not even the closest of stakeholders.
Project estimations need to come out from those persons who are actually well conversant with project know-how and behind the scene expenses. Management is works out on project estimations without inviting participation of actual project runners, it would be quite risky. There will be quite high chances of missing the actual rope to the mountain. There are certain costs which are apparently visible off the shelf for any kind of project.
I would like to classify overall project estimations or actual project cost in these parameters – project physical cost, project intellectual cost, project CoQ (cost of quality), project buffer cost, project overrunning cost, project commercial cost, project sales cost, project material cost, project inventory costs – to name few main of those.