May 26 2012 5:06PM GMT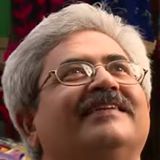 Profile: Jaideep Khanduja
Any activity that is not done right becomes wrong. Probably it is not the management of project that matters more but it is the learning from previous projects that can help you in running a project well and completing it in time. There are lot of factors that can help in running a project in a well-structured manner and ensuring achievements and success of milestones during each phase of the project.
It is the struggle that project team has to face and win over.
Various wrongs that can ensure project failure are:
Project Estimation: Project estimation, if not done appropriately, can lead to wrong team sizing, wrong direction and wrong milestones selection. A small hole appearing as no warning in the beginning may become cause of the sinking of large ship in deep waters at a later stage.
Project Team: Project team is the real bunch of warriors that make your success happen in the war known as project. A team needs to be rightly selected, so that all members respect each other, stay in sync, keep motivating each other along with being self-motivators and above all need to be success hungry. Any shortcoming in understanding the core requirements of a team can lead to wrong selection of team and hence giving a wrong shape to the project at every step.