Aug 22 2011 4:47PM GMT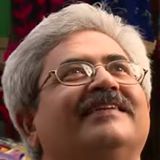 Profile: Jaideep Khanduja
A customer is supposed to be quite cooperative and involved throughout the project. A project is supposed to be completed well in time complying with all the requirements specified by customer. Customer requirements specified in the beginning of a project are supposed to be complete and accurate. Team formation is supposed to be so precise that all team members form a perfect team. Project manager is supposed to be well prepared and equipped to take care of project. Management is supposed to support and fulfil their commitment to customer for delivery of product.
All this is possible and happens in reality. More in reality that happens is reverse of this. Customer involvement is not there throughout with availability of right people having precise business knowledge and experience. Projects do not end in time and if they do, some of customer requirements are missed or skipped or are not catered to properly. Customer requirements specified lack completeness, accuracy, and clarity.
Team formation in the beginning of project does not necessarily stay same till end thereby varying perfection. Project managers miss either preparedness or don't get well equipped. Management feels team and managers are enough to mange delivery of product thereby getting attentive to business functions having higher priority.
It is either win-win or lose-lose situation in a project. Nothing is there in between. If one party loses the game that doesn't mean the other party wins. If product is not delivered in time, if product is not delivered in complete, if requirements do not match with delivery, if customer is not happy; all these lead to a lose-lose situation.