Jul 17 2008 6:51AM GMT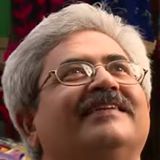 Profile: Jaideep Khanduja
Tags:
In Software Testing we need to devise an approach that features a gradual progression from the simplest criteria of testing, to more sophisticated criterion via many planned and structured steps, each of which brings incremental benefits to the Project as a whole. That way, as a tester masters one skill or area of testing, there will always be something worthwhile to try next.
Important Aspects are:
Trust: Testing and development teams have to build a trust-trust relationship in each other and in the product under development.
Constructive Communication: The initial communication of testing team with the Development team has to be quite open, transparent, constructive and encouraging. This is the phase that decides about the course of action for testing and any alternatives. The future of software, its accuracy and the successful implementation at customer site afterwards will be the key factors emerging out of it. Don't make this communication too formal.
Documentation: Ensure that testers have sufficient documents in hand before starting the analysis and testing of the product. Appropriate analysis of the documents is very important to remove and ambiguity/confusion/loop-hole in understanding the customer requirements. Test cases and scenarios will emerge out of these requirements.
Open Mindedness: A tester has to go with open mind in all discussions only then he will be able to understand developers, development process, customer requirements and then he will plan on the testing requirements accordingly.
Variables: Keep all variables in the loop that are important to the testing and successful product development. Different variable could be developers working on different modules, documents, testers etc.
Learn from Past: Keep learning from past experience and try not getting caught in any mistakes that have been made earlier. A common saying is – "Never repeat the same mistake again". It is a mistake to go for testing of a product in a crude or unstructured manner. It is a way of improvising your testing model over a period of time with more and more experience.
Indentify Shortfalls in advance: Be clear about what is in scope of testing and what is not. Clearly define what is not going to be covered in testing and what could be the impact of them on the product. Foresee and uncertainties/delays. It is important to understand the benefits you are going to get well in advance rather than getting no benefits at the end of this whole exercise.
Keep Interacting: A tester has to keep interacting with the developer throughout the testing process. Ultimately the goal of both sides is to have a better product at the end crossing all barriers of conflicts, bugs, faults or defects.
Your valuable comments are most welcome.
Thanks
Jaideep
jaideepkhanduja@yahoo.co.in