Nov 26 2009 10:00AM GMT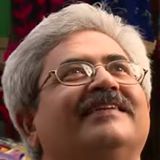 Profile: Jaideep Khanduja
Development Team has finished with a new version of the software product. The product is ready for testing before releasing it to production team provide QC approves it after testing that no severe bugs are there. Test environment is prepared for QC team to perform the complete functional, regression, performance and load testing. Extensive testing is done by QC team and a complete list of bugs is submitted to Development Team. Since the bugs include certain serious bugs, the product can't be released or be declared 'ready to launch' before fixing and verifying these bugs.
The development Team work on these bugs reported and since the list of bugs is quite long, once a substantial number of bugs have been fixed, it is decided to send the product to QC team for interim verification and testing. After the product is handed over to QC for the said purpose, the QC team demands the list of bugs with their current status from development team. Development team updates the list and sends it back to QC.
Here is the CATCH.
The development team released the product first. Then they started updating the bugs list whereas meanwhile other members of the team fixed some more bugs. THE PRODUCT GIVEN TO QC FOR TESTING IS DIFFERENT FROM THE PRODUCT DEVELOPMENT TEAM IS HAVING. The status of the bugs match with the product development has. QC team in this case can't actually verify the bugs fixed by development team.
These interim testing are infact waste more time as stipulated if not handled very cautiously.