Feb 14 2010 8:18AM GMT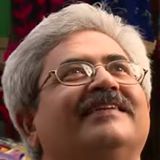 Profile: Jaideep Khanduja
It is not difficult to answer who is the product owner. Obviously the answer is – "customer" who is paying for the product. Ownership always consists of two aspects, in all circumstances, everywhere in the world. The two aspects are "joys" and the "pains". I buy something from the market – say plasma TV or a new mobile handset. I keep enjoying the comfort it brings with it and don't mind even if I don't share the "joys" with anyone else. But the moment it gives me a trouble or "pain", I would like to involve the dealer, the product company representative and so on to share my pain or get me relieved of it at the earliest. I even won't mind it sharing with my friends or family members to discuss the trouble it is giving to me and asking for a suggestion from them. Though these could be the persons not related to the product directly (or indirectly) or were not a least involved in the decision of buying this product.
So that is the basic philosophy of life. The more reluctant we become in sharing "joys" of life, the more it gets turned into "pain" to force us to share. As the mindset is – the moment we start experiencing "pain", we seek its solution, thus involving the people most suitable for giving us a solution.

Human tendency of giving the "credit" of "joy" is mostly to himself; and assigning the "blame" of "pain" to someone else.
The same if we summarize in terms of a project, customer, and product – the customer will prefer to say least amount of words if the product is trouble-free but will speak more than his "heart" out in case of a small trouble the product starts giving.