Aug 30 2015 10:05PM GMT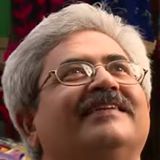 Profile: Jaideep Khanduja
Tags:
Product behaviour is a very important aspect that needs to be taken care of during development, staging and testing. Ensure that before your product comes on the production server, it is 100% perfect in behaviour, especially when it is a portal providing direct consumer transactions of any kind. I had a strange experience while browsing through a premium online portal Zomato. The portal is about everything in food, restaurants and eating joints. It not only talks about the restaurants in India but covers almost all prominent cities across the globe.
Zomato is almost over a decade old and has earned a good name. It is in fact treated as a landmark in the food industry. The ratings are taken very seriously and so is the foodies experience with each review of a restaurant has a personal experience attached. Now, the important point is that if you are a product owner of an online product like Zomato, you need to be extra careful while launching any additional feature, altering an existing feature or for that sake even changing the content; howsoever minute it may be.
If you look at the two screenshots above and try finding out the commonalities and differences, it might even surprise you after knowing the facts. The two pages are from the same portal, for the same restaurant but showing a major discrepancy. On one page you see the restaurant is open for taking online orders whereas the other page shows the restaurant is closed for accepting online orders. Would you as a product owner accept this major variation?