Feb 29 2016 10:35AM GMT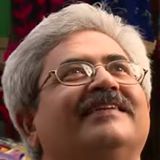 Profile: Jaideep Khanduja
Tags:
It is the time for a Product Manager to replace a project manager.
It is the time for a product manager to replace a project manager. The team sizes are shrinking. There is a demand for higher productivity from each team member. A project manager with strong project management capabilities but lesser product knowledge will be obsolete soon. It is already happening in many organizations across the globe. On the other hand, a project manager with superb product insights and lesser project management capabilities will have a higher preference than a project manager. The disruption has already begun. It is important for a project manager to equip with ample product knowledge to survive. Else, soon project managers will start vanishing. The slot will be replaced with a manager having higher product knowledge.
In today's dynamics speed, accuracy, budgets and timelines matter most. There is a paradigm shift happening in major organizations. Teams are getting stronger. Processes are getting enhanced. Automation is the key of the businesses today. In such circumstances requirement of a strong project manager is not that important. More important is to have a driver who has better product knowledge. When I say product replace it is service if you are a service-centric organization. The said phenomenon stays true for both. Whether it is product or service, the person with in-depth knowledge will be the driving force of any project in the organization.
Teams working on a project are well equipped with the project management tools. Project plans are concrete. Teams working on the project work on a daily task basis. They update the centralized portal with the individual plan, tasks completed, tasks not done and the reasons for the backlog. Backlogs are getting smaller in size. The highest amount of energies is put in finishing tasks in time. In such a scenario it is the crisp product (or service) insights that will be required by any team member working on a project. Hence, a product manager will fit the bill better than a project manager.