Jun 27 2016 9:35PM GMT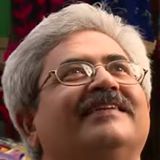 Profile: Jaideep Khanduja
Tags:
Processes and Tools are important for any project. More important is to understand the two key drivers of these. Whatever is the level of automation of processes and the advanced level of tools, it is the individuals and interactions that drive them. If the two sides are not synced well, it is doomed to be a failure or a big disaster. You just can't keep your eyes closed or go for a sound sleep once you have a kitty of world-class processes and tools. There has to be a constant vigil and monitoring to ensure that the individuals or the team members who are supposed to use these tools or run these processes are well equipped with sufficient amount of knowledge to use those. Also, it is important to have a good governing process in place to ensure the two are going hand in hand in harmony.
Processes and Tools are important for business
A good amount of investment goes in design, development and deployment of processes in any organization. Similarly, when you talk about tools, it is either an investment in terms of procurement and deployment or there are internal development and deployment. Another set of investment goes in training imparted to individuals to acquire expertise in usage of these processes and tools. On top of everything, it is the individuals and interactions that happen in any organization that can give you the health status of processes and tools in use.
A loose link in the chain of users of any process or tools can bring a potential harm to the organization. This loose link might develop due to many reasons. It could be due to lack of knowledge, interest or training. As I keep telling my customers, put 4 individuals as independent heads of a crucial process. Monitor their performance on a regular basis. All four individuals will have a difference scale of performance. Choose the best and drop out the weakest. Let the best one be the supervising agency for the others working on the same process. Chalk out a rehabilitation program for the weakest to groom or place him on another process after analyzing his skills. Let no talent go waste. The same has to be done in terms of tools.