Jul 26 2010 9:51AM GMT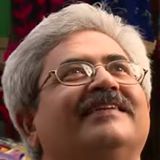 Profile: Jaideep Khanduja
A well defined process is a key performance tool for any project. Keeping in mind that any defined process required a life-long enhancement and improvisation helps project management team and management to strive for excellence in each stage of the project. If processes are undefined the project has highest level of risk of going for a toss at any stage. If processes are defined but are not adhered to, it is as worse case as the prior stage.
If processes are defined and are adhered to, is an ok state but can not be termed as a healthy state for the product, project or organization. The best scenario is that with each step of the project, the relevant process is re-looked into for an improvement.
Organizations having optimum processes defined do not sit idle on the established and polished processes. They still keep pondering and exploring on any possible improvement, variation or re-writing of process to get better results in next go.
Just like a mirror, if not cleaned regularly will not reflect appropriate image of yours, when you stand in front of you, thereby creating worrisome situations, though you may be looking as smart as yesterday.