Apr 27 2014 5:05PM GMT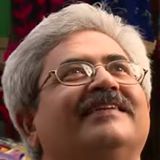 Profile: Jaideep Khanduja
What PRINCE2 ensures is that it enables you to drive your PRojects IN Controlled Environments and thus the name PRINCE2. Now what does it mean. It means that firstly the methodology enables you to understand all the controlling agents of a project that can be held responsible for its success of failure. Without this understanding you will never be able to make your projects run in a controlled environment.
There are 3 major components in PRINCE2 that are very important to define and measure. These are – Output, Outcome and Benefit. Let us understand what each of the term means. Project Output is overall product that results into during the project and is deployed at customer location to help him get the business results as per the expectations. The product built is the business requirements of customer that have been translated into an application. These products could be direct or indirect, objective or subjective, tangible or intangible; but definitely are clearly visible and desired.
Project Outcome in PRINCE2 is the measurable changes that take place in an organization while using project outputs. Definitely any product has to have a usage strategy and results expectations.
Project Benefit is the improvement that is resultant of project outcome. Definitely this improvement has to be clearly measurable and has to be resulted to be an advantage to the customer. Project benefit is always tangible and measurable; and can be worked out in financial terms.