Apr 27 2014 3:19PM GMT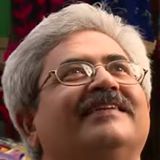 Profile: Jaideep Khanduja
PRINCE2 is other words is PRojects IN Controlled Environment. The main goal of PRINCE2 methodology is to form an effective project management mechanism. As we are all aware that any project start with Project Initiation Phase and the first thing that is substantial in that phase is the project description. PRINCE2 has evolved with tremendously effective and result oriented templates to have a near to perfection mapping of business case with the project description so as to have a direct relationship between business requirements with the product development plan. PRINCE2 also helps in following, managing and controlling the plans with the help of its powerful project templates.
An important point to note here is that business case is one of the core component of Project Initiation Document in PRINCE2 and remains a prominent point of reference throughout the project lifecycle. Logically any system you adopt or follow, the main reason behind it remains to be a good performer and effective during the project management's various phases. The system adopted must be able to make you more comfortable, effective controller, perfect driver and proactive risk mitigating agency.
Ultimately it is people on top of any system who drive a project or it is the system that drives people towards success during a project – choice is yours. Even with the best of systems deployed in your organization, if you are not able to drive your projects towards success, there is some wolf among the sheep in your core management team who is strong enough to impact your driving force to wrong direction.