Nov 29 2016 7:43PM GMT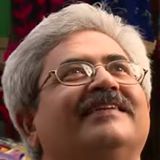 Profile: Jaideep Khanduja
Tags:
The concept of a separate set of testers is vanishing. And so is the testing phase after production phase. Scientifically practice testing protects memory against stress. As a matter of fact, testers must be away from stress when it comes to testing. In fact, learning by taking practice tests has a great power. It is a strategy known as retrieval practice. Hence, it can protect memory against the negative effects of stress. This is a lovely video in that context.
https://www.eurekalert.org/multimedia/pub/127301.php
"Typically, people under stress are less effective at retrieving information from memory. We now show for the first time that the right learning strategy, in this case, retrieval practice or taking practice tests, results in such strong memory representations that even under high levels of stress, subjects are still able to access their memories," says senior study author Ayanna Thomas, Ph.D. She is an associate professor. As a director of the graduate program in psychology at Tufts, she has a high focus on this study.
"Our results suggest that it is not necessarily a matter of how much or how long someone studies, but how they study," says Amy Smith. Amy is a graduate student in psychology at Tufts. She is also the corresponding author on the study.
Practice Testing Can Create Perfect Testers
"Even though previous research has shown that retrieval practice is one of the best learning strategies available, we were still surprised at how effective it was for individuals under stress. It was as if stress had no effect on their memory," Smith says. "Learning by taking tests and being forced to retrieve information over and over has a strong effect on long-term memory retention, and appears to continue to have great benefits in high-stakes, stressful situations."
"Our one study is certainly not the final say on how retrieval practice influences memory under stress, but I can see this being applicable to any individual who has to retrieve complex information under high stakes," says Thomas. "Especially for educators, where big exams can put a great deal of pressure on students, I really encourage employing more frequent more low-stakes testing in the context of their instruction."