Nov 30 2011 7:47PM GMT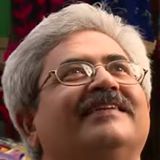 Profile: Jaideep Khanduja
Post project is not the closure of a project. It is generally the beginning of the second innings of the project in which end users start using the product in actual and face the real fight. During project implementation phase, the challenge is not much as most of the cycle is done in presence of the functional and technical experts of the implementation team. But what happens when all the team is gone and support is not at a hand's distance.
It is the stretch which is most painful in fact. No support on seat. Actual data to be done in the product and management expects some real bunch of useful reports. The acid test is for all who work on the product.
But it is during this stage that the ruggedness of product gets introduced or the weakness of the product gets exposed. It is usually this stage that the product is either absorbed in business for a long run or gets discarded even after a big amount spent on it.