May 17 2010 12:12PM GMT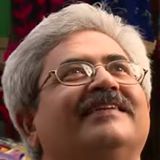 Profile: Jaideep Khanduja
Product is understood, developed and implemented. Sign off has been taken, and post implementation report is submitted. All is well so far. What now?
Next leap of journey begins. The product usage, results expectations and problems encounter. Users get into the product on their own, start digging it deeper and deeper to understand it more and gradually get more confident. Problems encountered are being reported to the support contacts and issues are getting closed sooner or later.
But one point is skipped. There are many problems which are repeating every month. Customer reports and gets the solution but the level of confidence is lowering. Customer has started getting annoyed due to this repetition of problems.
Repetition of problems needs to be addressed. It is the most crucial factor and may become skeptical.
Someone needs to look into it and notice the deteriorating health of the product.