May 27 2009 10:00AM GMT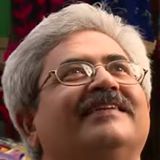 Profile: Jaideep Khanduja
A successful implementation does not ensure the completion of project. The reality starts when the implementation team has gone back and users have started using the project in full swing with the help of training material, learning, knowledge and product. The health of users in respect of using the product is sustained, deteriorated, or improved will depend on many factors. A post implementation review is always important to understand the users understanding, pains and delights during this tenure. This will translate further into management's pains and delights. The overall delight weightage has to be higher than the pain. In a blow of project implementation phase users might feel quite confident regarding the product features, functionality and ease. When the whole thing falls upon them, it usually drive them in confusion, wrong actions or stoppages. Or a smooth drive.
A post implementation survey will help in a real measurement on two fronts. One front will be users' understanding, ease and comfort (or vice versa). Second front will be product's stability, performance and functionality. It also will assess the after effects of a successful project implementation.
The conclusions could be misleading although and will require a deep analysis. A user's lack of understanding may spell into products inefficiency or the opposite of it.