May 29 2009 10:00AM GMT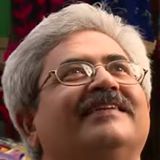 Profile: Jaideep Khanduja
When is to perform a post implementation review? A witty answer could be – obviously after implementation. Ha! Definitely a successful closure of implementation could declare a project closure with a formal project acceptance report or project sign off. So shall we have a post implementation review as soon as we have a project sign off? Nah! That would not solve the purpose. Give an appropriate time to the customer team key users to settle down as the captain of the ship and sail it smoothly. One day or one week smooth sailing will not tell you the turmoil or undercurrent storm about to come in future. Correct. Then future is too long. That means keep waiting for turmoil. But mind it, all ships sailing in the sea do not experience storm. Similarly all products after implementation and project sign off do not guarantee a serious disaster.
Product performance in actual sense requires a certain timeframe to establish and to give confidence to end users. Some part of post implementation review related to team performance (implementation) can be answered quickly, maybe immediately after the project closure. But the other part needs a considerable amount of time to understand the product from different perspectives and accordingly present a right picture in the review report.
Certainly, then, atleast a period of minimum three months is required to experience the product and then fill in the post implementation report. Ideally, I would say, wait for six months, use product in all respects, aggressively, and then the top management need to sit with their key users and project board to evaluate, assess and fill the post implementation review.