May 24 2011 11:03AM GMT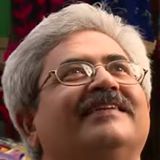 Profile: Jaideep Khanduja
Positive of negative traits of a project do not happen on its own. Every act has a reason and every reason has a cause. It is quite important to understand the cause and reason behind any act that occurs during a project lifecycle.
Any deviation from a regular trend must go under investigation be it a positive or negative deviation. An unexpected or unstipulated/ unplanned finish of a task much beyond it was perceived to be definitely requires an introspection and brainstorming so as to understand certain facts behind what is apparently visible:
1. Whether actually the task has finished or is it a misjudgement.
2. What factors made this calculation go wrong.
3. Will it get sustained in future or this deviation was just for this very instance.
4. Can those activities triggering as catalyst to boost completion of task be imbibed permanently in process for similar tasks in future?
5. Has it been a situational benefit or a procedural one?
Such brainstorming will definitely give ample evidences to understand the core logic behind the abnormal activity. Many a times tend to stop finding a reason behind any abnormality beyond certain limit of time or effort. Probably and may be rightly it appears that wasting more time and effort on going into the depth of this issue may not be worthy and justified. It is also assumed that if same situation arises again later in future, more time and effort will be put into it to understand the main cause of it.