Aug 17 2014 1:42AM GMT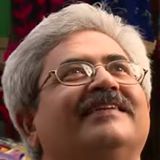 Profile: Jaideep Khanduja
Tags:
The event ALE 2014 going to be in Kraków this year, is meant to be engrossing and engaging for all Scrum Masters and in addition for all developers who are working in Agile environment or strive to learn about the subject. The presentation that is quite important to attend is on the topic – Involving UX and Visual Design while working in an Agile Development environment. ALE stands for Agile Lean Europe. ALE is a group of professionals who are dedicated in building a unique Agile and Lean community all across Europe who learn to work in a most collaborative manner while having fun.
As we all know that product design is the soul of any web project or for that sake any project. It is very important to understand why simplification of UX is important and thereby building user friendly interfaces plays a major role in any web project. That is where the key role of visual designers and graphics in UIs becomes quite important. To achieve success in building user friendly interfaces, it is important then to learn why waterfall approach does not fit in for such kind of projects. It is not at all advisable to finish all UX related work before the beginning of visual design. In today's world where project timelines are tight and require least rework with first time right kind of approach, lean and agile definitely play a major role to achieve this.
Whereas waterfall talks of different teams working on a project, Agile says the same in entirely different manner with a motto of one team working on a project having several roles. In ALE2014 during 20-22 August, the attendees are also going to learn about how to move from Waterfall to Agile, Building and using User Stories, Scope of user stories, using scrum effectively, learning about Kanban and how to use it in project management.
You can see a detailed program here.