Dec 27 2017 2:06PM GMT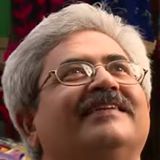 Profile: Jaideep Khanduja
Tags:
PMO or Project management office is a great way to control projects in an organization. The capabilities and scope of this mini organization within an enterprise should not limit to only software projects. In fact, every initiative that has a target of measurable results in terms of time, money, and improvement is a project. As a matter of fact, an initiative has no meaning if it has no targets. Rather, that would be a meaningless activity resulting in a waste of time, money, and efforts. Such activities are biggest wastes in an organization. So, logically all measurable initiatives should come under the lens of PMO thus controlling projects efficiently. These, in fact, include other than software projects even. The major activities of this office include defining and controlling project management methodologies. All projects can't follow the same methodology. There are many factors to decide for a particular project type.
These factors include processes, documents, approvals, and other mechanisms. Hence similar kind of projects can be put in a single project type. Similarly, different projects, depending on their nature and various factors will land into different project types. Then, on the basis of a project type, we define a project methodology. Though all four stages of project management are important to follow but not necessarily in the same manner. For instance, a web project will have a different process to handle than an in-house development project. Similar will be the case for another kind of projects. Although the sequence of the four stages will remain same in all projects various steps within those stages will vary. PMO is responsible for all this.
Let Every Project Come Under PMO
In fact, all six sigma and kaizen projects also should work under PMO. In the same manner, all projects that HR, Marketing, Design or other departments must have PMO as a controlling agency in the organization. For instance acquiring an organizational certification like Oshas or ISO 14000, deployment of ISMS, or moving from SAP to Hana is again projects to come under PMO. Are we ready to look at PMO in a broader perspective?