Jan 31 2017 11:05PM GMT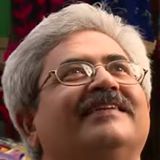 Profile: Jaideep Khanduja
Tags:
PMO Advisory is a PMI (Project Management Institute) global education provider i.e. PMI® R.E.P. It provides training in various streams. These include Project Management in Portfolio (PfMP®), Program (PgMP®), Project (PMP® and CAPM®), Risk (PMI-RMP®), Agile (PMI-ACP®, SCRUM®), Project Management Office (PMO) and Organizational Change Management (OCM). The new on-site training and coaching program aims to enhance an enterprise's capabilities through a unique combination. This unique combination training includes best practice frameworks of Portfolio, Program, and Project Management. This way, PMO Advisory will be able to empower these organizations to overcome those challenges.
PMO Advisory names it as Triple Play Professional Training. In fact, this unique combination of Portfolio, Program, and Project Management is a wonderful fusion of management frameworks. There was no single platform so far offering this unique combination. This, in fact, will overcome many gaps in project management training. The fusion of management frameworks from three different streams couples with a custom training program. Furthermore, this will transform and accelerate organizations in an optimal and efficient manner.
Prof. Te Wu, Founder and CEO of PMO Advisory says, "We are able to bring executives and governance to Project Management and Projects into alignment with organizational strategies." Te Wu continues, "we can align and bridge the gaps between an organization's Strategy, Projects, and Operations, alleviate dysfunctional team dynamics like poor communication, team in-fighting, and misdirection – all onsite through a blending of high-powered training and coaching with consulting insights."
PMO Advisory
Te Wu adds further, "We can help organizations confronting these issues: too many projects and programs, poorly aligned projects with strategy, project inefficiencies and cost overrun, inadequate methodology, mismatched organization culture versus project culture, taking on disproportionate amount of risk, and poor discipline with project, program, and portfolio management. Through a combination of training, facilitated workshop, coaching, and providing common and best practices from consulting, we are in a unique position make significant improvements quickly."
You can get further details of this unique training from PMO Advisory here.