Jun 3 2013 10:25PM GMT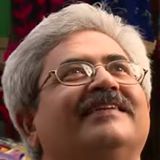 Profile: Jaideep Khanduja
If you are planning to fire your project manager you are in turn challenging your own credibility. It is you who designated your project manager knowing about his/ her strengths and weakness and arriving at a conclusion that overall assessment goes into his/ her favor as project manager who in turn will be best among the team/ peers to manage the show well. If it does not happen later, it is not him/ her, but you who needs to look into the mirror and introspect within – what went wrong?
In fact it is quite easy to fire the captain of a failed cruise but understand well that no captain would like to go his cruise perform worst or let his ship sink. He/ she will keep fighting till last moment to save the reputation at stake – his, customer's and his own organization's. A project manager who has just escalated from one step below to this position can't perform as a project manager on that seat for last many years. A change in profile definitely asks for different set of activities and transformation in working style. This change and transformation can't happen overnight. It takes time for a pebble to settle down in a troubled water. It is, at this juncture, that the newly formed project manager will need a couple of strong shoulders and arms to hold and support him/ her.
Well, at this juncture, it is someone above his position who needs to mentor, coach and groom project manager to really become a project manager. If it is a sustained performing well project manager for years who all of a sudden starts getting his project's failed due to whatever reasons, it is more serious and again needs a learning.
In both cases, it is a great learning to understand the causes of failure and build the same existing project manager to fight against those causes by acting as a catalyst.